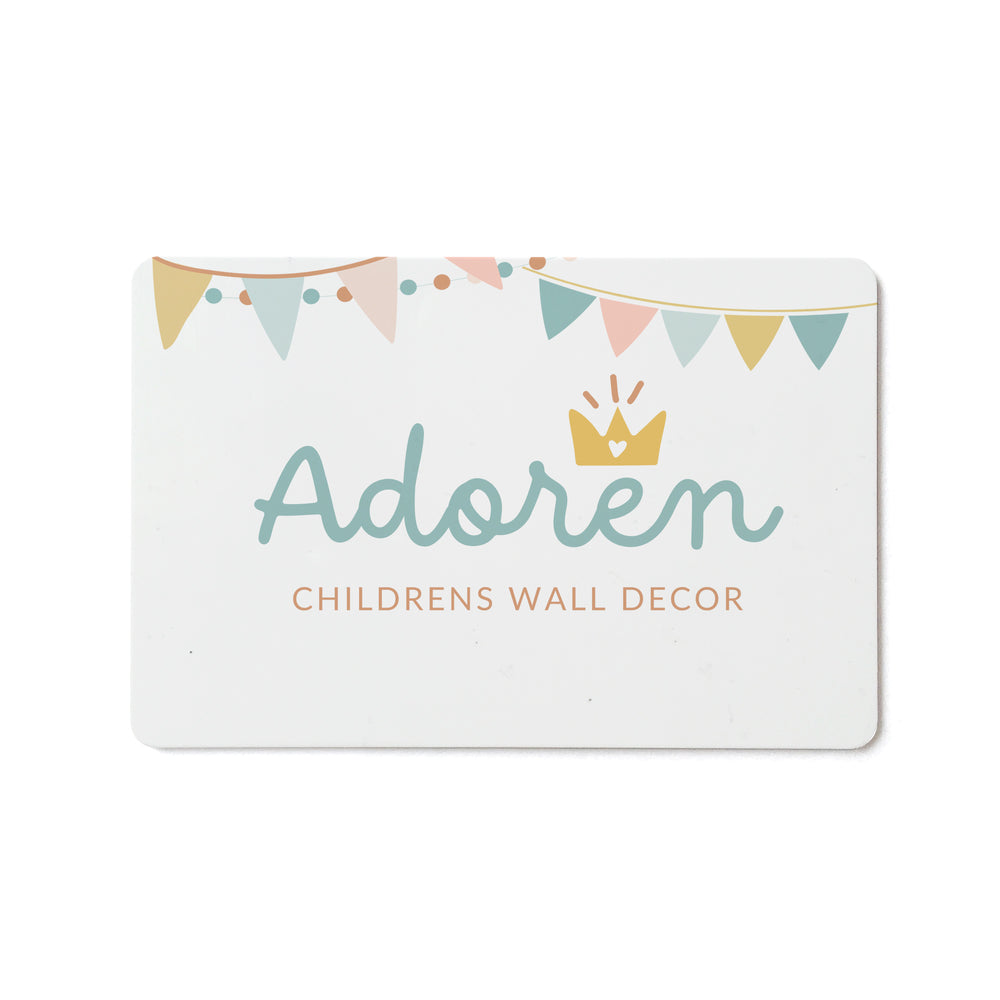 Adoren Studio Gift Card
$10.00 - $300.00
Looking for the perfect gift for someone special but not sure which of our many customizations they would prefer?  Our gift cards are the perfect option!  Your loved one will have the freedom to choose the perfect piece to compliment their space.  
Our gift cards are especially popular for baby shower gifts when the name or sex of the baby may not yet be known or revealed.  Gift cards are delivered instantly by email, making them a convenient and hassle-free option for gift-giving.

Wonderful Baby Shower Gift
The mom-to-be did not know the name of the baby yet but "the aunts" wanted to give a nice personalized gift and this was such a great find! This shop has lots of nursery-themed artwork so we figured she could design her own sign with the name once she chose it and then even pick up a few extra art prints if she wanted to. My niece loved it and really appreciated the ability to choose her own items!